Welcome To Harmony Staffing Services
PLEASE CLICK THE "JOBS" TAB TO VIEW OPEN POSITIONS!
**************************************************************************************************
Harmony Staffing recognizes all our current employees hard work by doing a weekly drawing for $100.00 bonus for good attendance!
We value each and every one of our work force and thank you all for being apart of #teamharmony!
*****************************************************************************************************
The staff at Harmony Staffing would like to welcome you to our website!
ALL JOBS ARE LONG TERM, TEMP-HIRE!! WE DO NOT HAVE SEASONAL WORK!!!
If you are looking for work, please click on the tab on the left hand side labeled "Job Listings".
Once in the "Job Listings" section, you will be able to view our open jobs. Clicking on the job title will bring you to the job details. Take a moment to read the entire posting to see if the pay, location, hours/shift, and job experience fits what you are seeking and/or qualified for. We conduct open interviews between 1:00pm-4:00pm Monday-Friday. We ask that all new candidates fill out our resume template. Harmony Staffing only has a candidate fill out an application if hired. At that time all new start paperwork will be completed.
Harmony Staffing accepts most felonies.
We look forward to getting you to work soon!
Remember: People are always changing, that includes you! Make your changes for the better, don't be quick to judge other people. While on the job, be focused, kind, solve your problems the right way! Everyone has the same basic goals in life, they love their families, want to be happy, treated with respect and feel good about their days work. You can make a difference in everything you do, and everyone you come into contact with.  No task is to small or goes un-noticed. Cleaning up your work site, helping your co-worker, smiling at someone you know just looks like they need a smile.  Make today the best day ever!!!
Standards by which we do business
We treat everyone with respect and equality
We value our customers, associates, and candidates

We expect our associates to be informed and educated on their assignments

We offer a family friendly office environment
We believe in following all labor and immigration laws
We try our best to respect the environment by reducing, reusing, and recycling
Honesty is the best policy
______________________________________________________________________________________________________________________________
How to score a job in 2018!!♥
Always be on time for your interview! Don't be 20  minutes early because it was good for you! Remember, there is a reason the interviewer scheduled you in at that time, it worked for them. If you are early, sit in your car and walk in 5 minutes early.
Don't chew gum or eat candy DURING your interview. DO NOT SMOKE A CIGARETTE BEFORE your interview. You will smell like  cigarette smoke and that is not the most appealing smell.
Dress appropriately, this does NOT mean wear a suit and tie if you are interviewing for an equipment operator position. You should look like you are ready to work in the position your are interviewing for.
Leave your cell phone in your CAR!! The last thing that should happen is your cell phone rings while interviewing for a position.
Do not talk about anything negative or your personal life.
******************************************************************************************
Happy Independence day from the staff at Harmony Staffing!
Harmony Staffing's wants to send our deepest condolences to all effected by the senseless violence in Orlando.
May we stand united together during these darkest moments.
Always approach life in a positive way!
 
Harmony Staffing is a family friendly environment! If you have children, we welcome them to visit our office with you.
Harmony Staffing accepts felonies as well! Please check out our job listings on the left hand side of our website for more information!
We had a little visitor at Harmony trying to fill out an application!!!  Her name is Bailey!
_______________________________________________________________________________________________________________________
Important Information Regarding Affordable Care Act:
The Affordable Care Act is the most sweeping health care legislation in decades. It aims to give workers greater access to better coverage at more competitive prices, giving them more control over their work life, and increasing the mobility and competitiveness of the U.S. workforce.
While implementing the ACA presents challenges to staffing, recruiting, and workforce solutions firms, the industry is committed to compliance with the law. To that end, Harmony Staffing commit to the following principles:
1. We will comply with the law, both in letter and in spirit, and are committed to the legal and ethical management of our workforce's pursuant to its provisions.
2. We will use our expertise and experience to help clients address the new demands of the law and understand the nature and extent of the additional staffing costs they will incur.
3. We will work diligently to help our clients implement legitimate workforce strategies and will not participate in practices that violate the law's intent.
4. We will communicate to our employees both their new opportunities and their new obligations under the employer and individual mandates.
5. We will continue to work with the government and other stakeholders as a proactive, constructive partner as the regulatory process moves forward.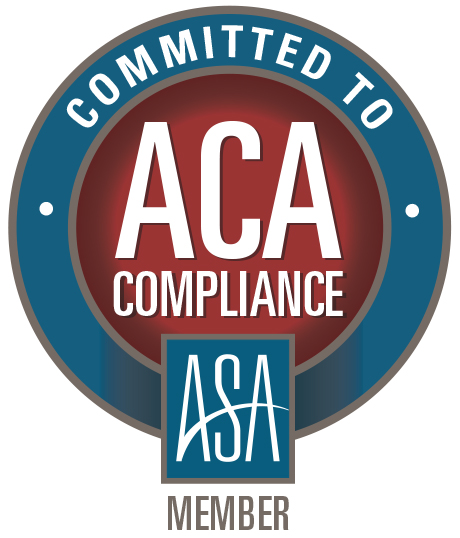 Change in check stub online Website!
!!!!!UPDATE!!!!!!
In order to access the check stub online website, you must have Internet Explorer 10 or higher. To change the compatibility in your browser while on the website, hit F12 and a new window will pop up. Click on the drop down box for "Browser Mode" and make sure that "Internet Explorer 10 compatibility view" is selected.
Please login to https://harmony.madisonrf.com/
Username:  lastname and last 4 of their SSN . FIRST LETTER OF YOUR LAST NAME IS CAPITAL (Example: Smith1234)
Password: last 4 of their SSN (Example: 1234)
| | | |
| --- | --- | --- |
| Employers | Associates | Candidates |
| Harmony can team with your business to fulfill your human resource and staffing needs. | Harmony Employees can find information about Company Policies, Pay Stubs, and more. | Find more information about Harmony Staffing, Contact Forms, and Job Postings. |
We believe in the Golden and Platinum Rules
Golden Rule – Treat others as you want to be treated
Platinum Rule – Treat others the way they want to be treated
Harmony Staffing Services is an Equal Opportunity Employer
Harmony Staffing utilizes E-Verify®. We are committed to compliance with all regulations issued by the Department of Homeland Security.
E-Verify® is a registered trademark of the U.S. Department of Homeland Security.